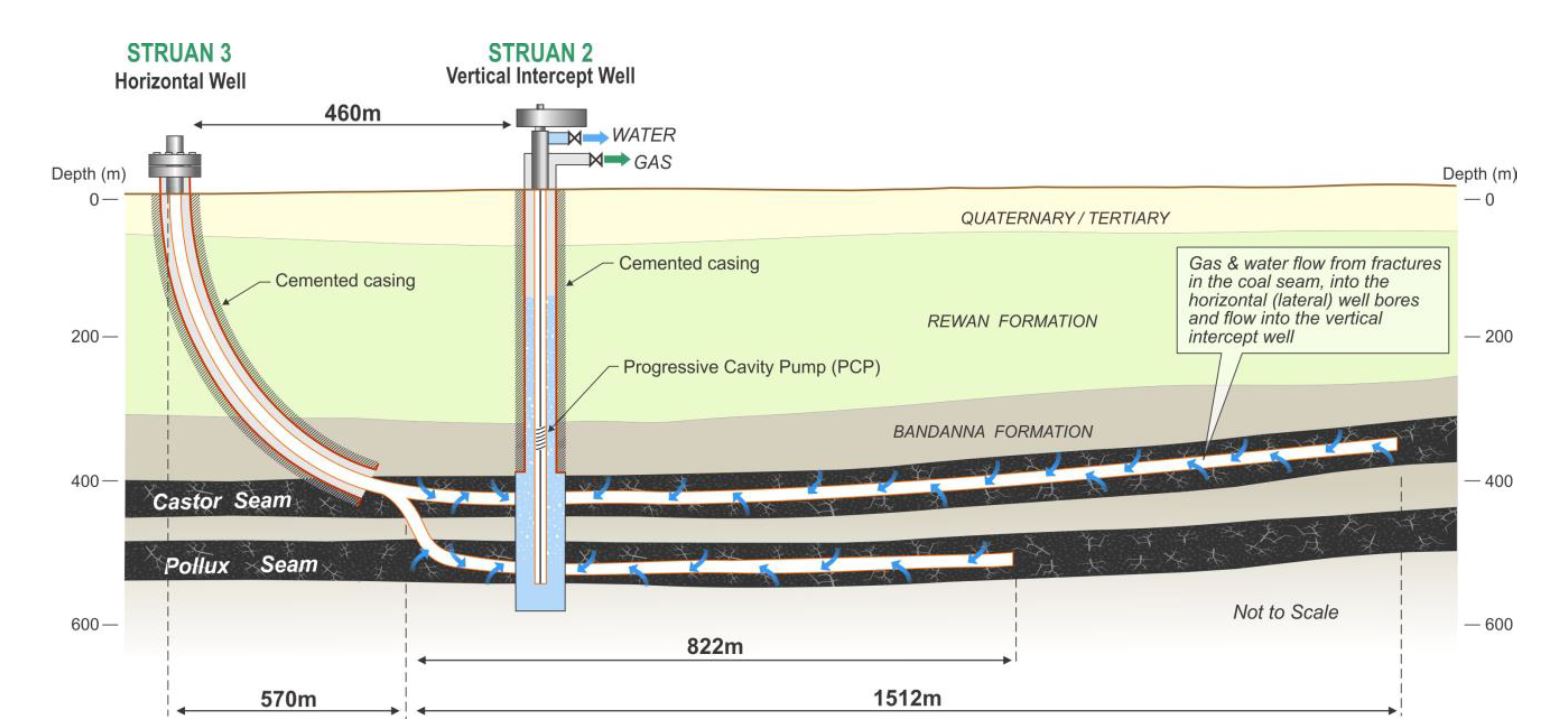 inGauge proudly constructs first dual lateral, dual intercept well in the Mahalo Gas Project for Comet Ridge Limited.  The well, Struan 3, includes lateral sections in two coal seams, both of which intersect the previously drilled vertical well Struan 2.  The well has a total in-seam length of 2.3km.
Read Comets ASX announcement here.

inGauge provided engineering and project execution for the 2021 workover campaign aimed at enhancing production from the Glenaras Lateral Pilot area. The programme has now been completed and is showing signs of success with gas rates in the field increasing to near 80 Mscfd.
read more