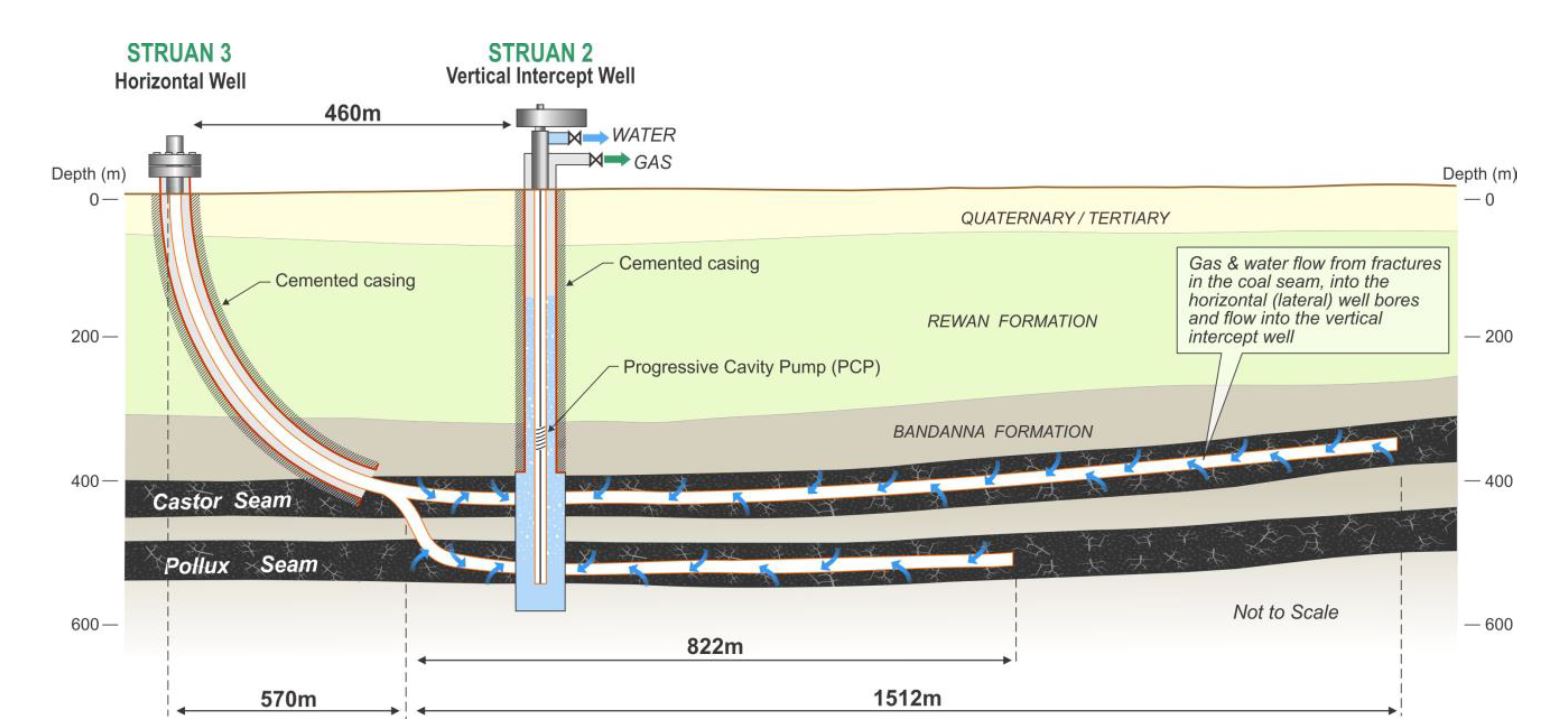 inGauge proudly constructs first dual lateral, dual intercept well in the Mahalo Gas Project for Comet Ridge Limited.  The well, Struan 3, includes lateral sections in two coal seams, both of which intersect the previously drilled vertical well Struan 2.  The well has a total in-seam length of 2.3km.
Read Comets ASX announcement here.

Lakes Oil N.L., the oldest Australian focused oil and gas exploration company, changed its name to Lakes Blue Energy N.L. in 2020 to better reflect its focus on producing cheap, clean, dispatchable energy from alternative sources (eg Hydrogen, waste heat, compressed air technologies, etc) beyond the traditional oil and gas space.
read more